Post by Riley on Oct 11, 2019 7:40:21 GMT 8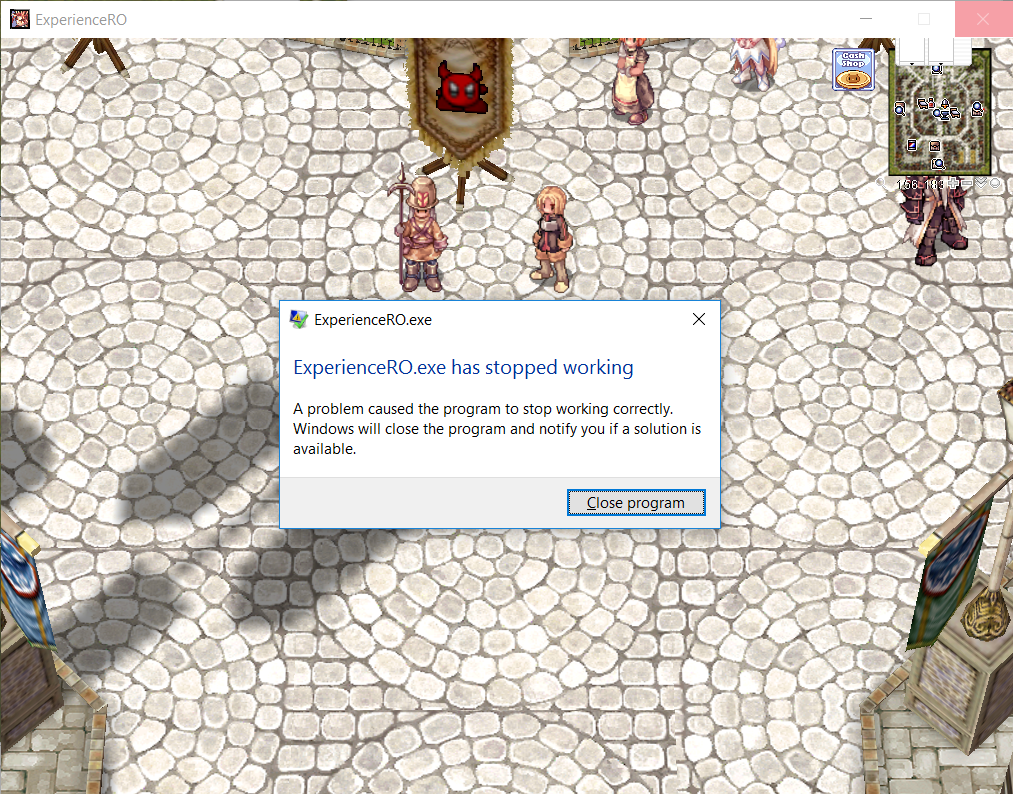 Viewing Your Equipment
There are times when viewing your own equipment can cause you to crash, and it is usually a costumed headgear that is causing it. To know which one it is and hopefully solve the issue, do the following:
Go to experience-ro.com and log in



Go to My Account
Click on your character
Make sure you're logged out of the game, then select "Reset Look"'
Viewing Others' Equipment
Viewing others' equipment will cause you to crash if they have an aura or an animated headgear with spriting issues equipped. Ask your friend to remove his or her animated or middle headgear then try to view the equipment again.
Crashing in Certain Areas
Does walking to a certain area or NPC make you crash? Then just zoom in very, very closely until you can't see that NPC. Then, walk to your destination, avoiding that NPC from your view. Report to the GMs should this be your case.
Move ExperienceRO.dat
Close your client(s)

Go to your ExperienceRO folder
Locate ExperienceRO.dat
Move it to another folder or directory (Documents, Desktop, etc.)
Run ExperienceRO Patcher.exe > Patch up > Try again
Patch Up
We implement new patches regularly, so make sure you're patched up.
Go to your ExperienceRO folder
Find "ExperienceRO Patcher"
Right-click the patcher and "Run as administrator". When it's done downloading all the files, there will be a message saying "Client is up to date!"
Disable DEP for ExperienceRO.exe
Disable your antivirus and firewall.
Right-click 'My Computer' or 'This PC'
Left side, click 'Advanced System Settings'
Advanced > Performance > Settings > Data Execution Prevention
'Turn on DEP for all programs and services except those I select:' > 'Add...'
Find your ExperienceRO folder and select 'ExperienceRO.exe'
Apply
Restart your computer
Admin and Compatibility
​Right-click ExperienceRO.exe > Properties



Under the Compatibility tab > Compatibility mode > Check 'Run this program in compatibility mode for:'
Select your operating system from the drop-down list.
Also under the Compatibility tab > Settings > 'Run this program as an administrator'
Apply and restart